The Serrmac brand is a leader in Italy and across Europe.
Tool France offer an extensive range of Drill Presses. From Bench Mounted to Floor Standing machines We have one of the largest range of machines to suit almost every application.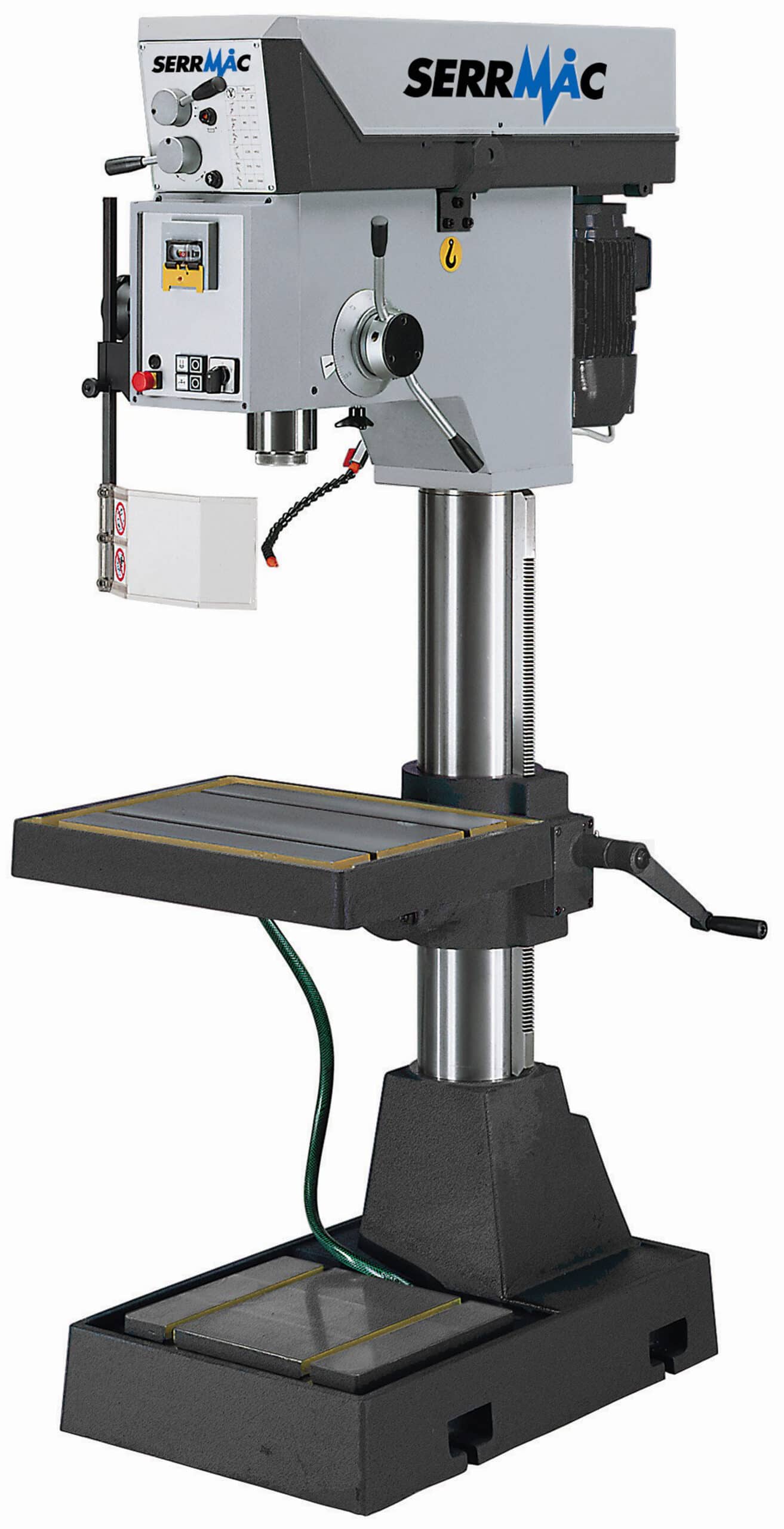 SERRMAC Drills and Tapping Machines have been on the Italian and European market since 1950.
Serrmac products have always been set apart by their construction technology, quality and high reliability over time.
Serrmac International srl keeps up its productive activity with a strong desire to continue to invest in its products and in their continuous improvement. The company aims to grow, both in terms of production volumes and in the development of new models, also expanding operations in new European and non-European markets, while at the same time maintaining its identity and production site in Italy.
Serrmac International is strongly Customer-oriented, offering pre and after-sales service with the utmost care, starting from the moment the model is chosen to the quotation, guaranteeing compliance with delivery times and complete assistance during use, both in terms of availability of training for technicians and operators and with quick availability of spare parts. The spare parts and components warehouse guarantee component availability even for drills that are out of production, with shipment within 24 hours from the order.
The suppliers of raw materials, castings, mechanical machining and components such as electrical and electronic parts are leading Italian companies in the sector that operate according to Serrmac's technical and quality specifications. All Drills are functionally and geometrically tested during the production cycle and given a final test before packing, ensuring and confirming Serrmac quality and complete reliability over time.
A wide range of drills and tapping machines are available including: column drills, mill drills, tapping machines and bench machines with multiple automated heads that all offer high processing flexibility and large-scale productivity. Thanks to the know-how acquired in over 65 years of operations in the field of machine tools, machining centres, drills and tapping machines, and to a technical mechanical, electronic and software development and design department, Serrmac International also proposes itself as a partner for the study and implementation of fully automated drilling and tapping islands served by loading, unloading and handling equipment.
The Serrmac brand is a leader in Italy and across Europe. It is one of the leading European manufacturers and is among the few that can boast a technical and production organization that is developed entirely in-house. SERRMAC has a production capacity of over 2,000 units per year and offers the market a range of over thirty different models, all highly industrialised thanks to investments made in specific production systems and equipment.