Everything to do with air and water technology
Toolair offer a wide range of Air and Water Technologies to include Compressors with associated products, Dehumidifiers and Construction Dryers, Water Pumps and Heaters.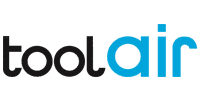 ToolAir has been the first choice for many decades when it comes to professional products related to air and water. ToolAir offers a comprehensive, professional range of products, from compressors, heating systems and air dehumidifiers through to water pumps. A wide range of accessories is also available. Why is ToolAir the only professional solution you need?Competence – the right product for almost every application and a variety of uses
Quality – robust designs, proven technology perfectly adapted for daily use Fair price-performance ratio – a range of products that offer an excellent price-performance ratio Professional service – our trained personnel are there for you, both before and after your purchase.